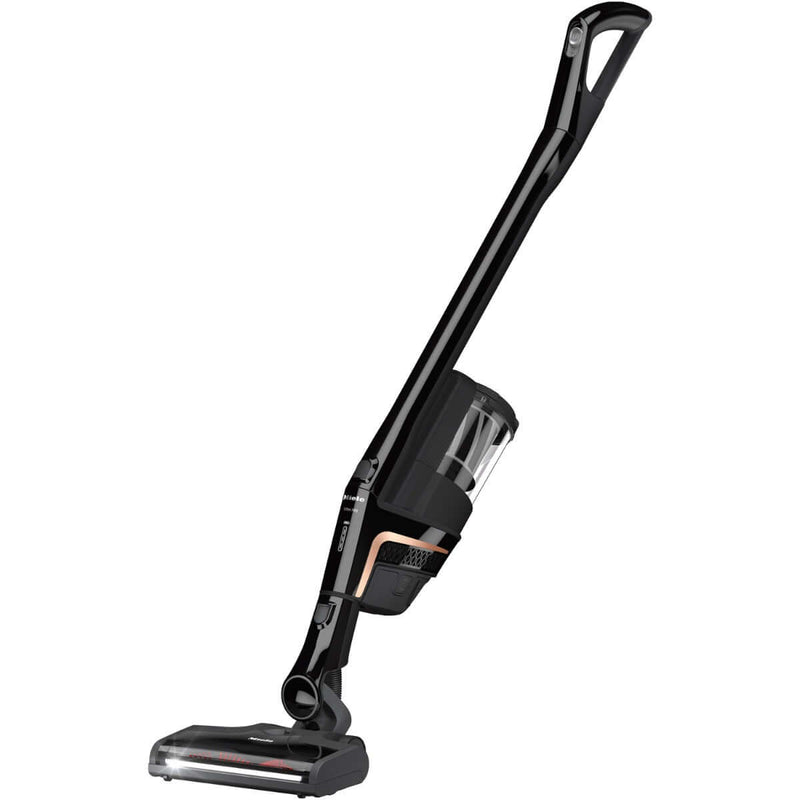 Miele TriFlex HX1 Cat & Dog
Cordless Miele Vacuum with upgraded Lifetime HEPA Filter and Handheld Electrobrush. Transform this cordless vacuum between 3 modes to clean carpets, hardwood, stairs, and tight spaces.
$140 Off Select TriFlex HX1 models - While Supplies Last
FREE SHIPPING
On all orders over $50

60-DAY RISK-FREE TRIAL
No Restocking Fees
EXPERT HOTLINE
1-844-496-1733
Mon - Fri / 9am - 4pm CST
Use the PowerUnit on its own for that quick cleanup of small areas. Quickly vacuum furniture, stairs or car interiors.




With the adjustable PowerUnit in the lower position easily maneuver and handle the TriFlex. With the extra-wide Electrobrush vacuuming large surfaces is quick and easy.




Clean those hard-to-reach places with ease. Placing the PowerUnit at the top of the TriFlex HX1 makes lifting to clean effortless. Vacuuming ceilings and underneath furniture is no longer a difficult task while in Reach Mode.




Tackle dirt and debris with the upgraded XXL Electrobrush with BrilliantLight LED headlight, illuminating your cleaning path. At 11 inches wide the Electrobrush cleans a larger surface area in less time without compromising on performance. The brush adapts automatically to every type of flooring, ensuring all surfaces are cleaned quickly and thoroughly.




With the included handheld electric brush clean tackle dirt in smaller spaces with ease. Powerfully clean stairs and car interiors without having to worry about a cord.




Replaceable VARTA lithium-ion rechargeable battery with up to 60 minutes of cleaning per charge on the lowest setting with straight suction. Add the electric powerbrush to the TriFlex HX1 and get up to 34 minutes. Increase the cleaning power to maximum with the electric brush and get up to 17 minutes of full power cleaning.



Fine dust filter and HEPA AirClean lifetime filter remove up to 99.999% of particles such as fine dust and allergens.



Powerful Miele Vortex Technology to tackle the most stubborn of dirt. In combination with a powerful extra wide electrobrush, it creates strong suction for deep cleaning equal to the cleaning power of the Miele Complete C3 Calima.




Store the Miele TriFlex HX1 easily on the included wall mount. The included tools can be stored in slots on the top of the mount. While in Comfort mode stand the TriFlex HX1 like an upright vacuum cleaner.




Release and empty the dustbin with a simply twist. The bottom opens to dispose of dirt and debris into a trash can.
Miele TriFlex HX1 Cat & Dog
Crevice nozzle
Dusting brush with synthetic bristles
Upholstery nozzle XXL SPD 20
Electric brush Multi Floor XXL SEB 430
SEB23 Electro Compact Handheld Brush
Wall Mount
Power supply unit